- Data Covid-19 USA - World | Coro­na News | Break­ingnews | Tech­nol­o­gy | Sport | Gam­ing | Per­sons | Lifestyle | Pic­tures | Videos | Down­load | Upload | Nat­ur­al | Busi­ness | Shop | Healt | Forums |
Images or Post and Videos — press here
Tweet
tweet this Con­tent by Twit­ter, Face­book; Red­dit or oth­er Net­works, thanks!
---
---
Many Catholics now have a lot of con­fi­dence in their church, but this inci­dent would be an increase: Is it pos­si­ble that the Pope is on Insta­gram and liked a scant­i­ly clad biki­ni mod­el? The Vat­i­can denies and is inves­ti­gat­ing the mat­ter. The Vat­i­can is inves­ti­gat­ing an inci­dent in which a biki­ni mod­el alleged­ly received a "Like" on Insta­gram with the offi­cial Pope sender. In the past few days, sev­er­al media reports that a pho­to of 27-year-old Natalia Gari­bot­to on Insta­gram had received a "like" from Fran­cis' account, which was lat­er removed. In the pic­ture Gari­bot­to can be seen in a skimpy top, she is also wear­ing sus­penders and a short skirt. On request, the Vat­i­can's press office said that "the mat­ter" was being inves­ti­gat­ed in close coop­er­a­tion with the respon­si­ble bod­ies at Insta­gram. "As far as we know, the" like "does not come from the Holy See," wrote the Vat­i­can.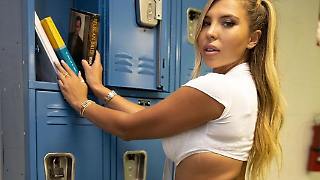 The mod­el with Brazil­ian roots and a sec­ond home in the USA, who was most­ly scant­i­ly clad in her PR pho­tos, had referred to the sto­ry sev­er­al times on Twit­ter. Above one of the tweets it says: "At least I'll get to heav­en". About 2.4 mil­lion peo­ple fol­low Natalia Gari­bot­to on Insta­gram. The 83-year-old Fran­cis' Insta­gram account was opened in 2016 and cur­rent­ly has 7.4 mil­lion fol­low­ers. The Pope does­n't fol­low any­one, how­ev­er. When the Pope's offer start­ed, the Vat­i­can had explained that the account was not man­aged by the Catholic head of the church him­self, but by social media peo­ple from the Vat­i­can. How­ev­er, Fran­cis is con­sid­ered open to new com­mu­ni­ca­tion media. It had been spec­u­lat­ed that a mem­ber of the social media depart­ment acci­den­tal­ly tagged the pic­ture while he or she was logged in as Pope.