- Data Covid-19 USA - World | Coro­na News | Break­ingnews | Tech­nol­o­gy | Sport | Gam­ing | Per­sons | Lifestyle | Pic­tures | Videos | Down­load | Upload | Nat­ur­al | Busi­ness | Shop | Healt | Forums |
Images or Post and Videos — press here
Tweet
tweet this Con­tent by Twit­ter, Face­book; Red­dit or oth­er Net­works, thanks!
---
---
Pas­sion for postage stamps can be an expen­sive hob­by. Parts of the col­lec­tion of the late Ten­gel­mann boss Erivan Haub are being auc­tioned. A his­tor­i­cal let­ter from Lübeck exceeds the start­ing bid by far and changes hands as the most expen­sive copy. 430,000 euros for a his­tor­i­cal let­ter: at this price a let­ter with the first stamps from the city of Lübeck from 1859 was auc­tioned off in Wies­baden. The auc­tion house Hein­rich Köh­ler announced that the start­ing bid was only 80,000 euros. Accord­ing to its own infor­ma­tion, it is the old­est stamp auc­tion house in Ger­many. An anony­mous bid­der got hold of the his­toric let­ter. Parts of the stamp col­lec­tion of the for­mer Ten­gel­mann boss Erivan Haub were auc­tioned. Accord­ing to the auc­tion house, a stamped so-called Baden let­ter from 1856, which entered the race for 100,000 euros, brought in 320,000 euros. It once belonged to King Car­ol II of Roma­nia, a pas­sion­ate stamp col­lec­tor.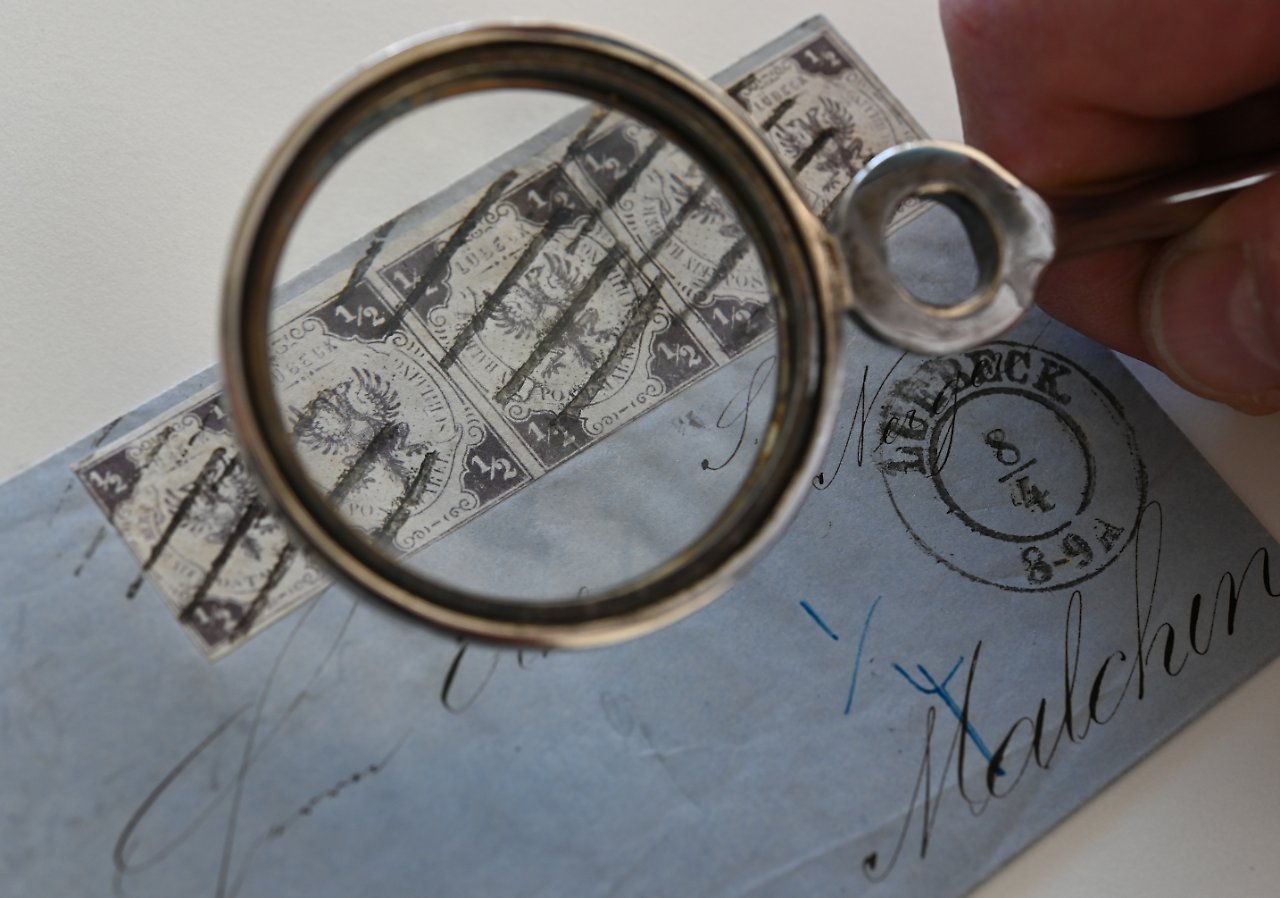 When he escaped into exile in 1940 by spe­cial train, he took his col­lec­tion with him. "Even when Car­ol II had to sell part of his col­lec­tion to secure his liveli­hood, the let­ter remained in his pos­ses­sion," it said. After his death, the let­ter went under the ham­mer in 1953. Now an anony­mous bid­der has also bought it. A let­ter to the Ger­man Emper­or Wil­helm I, which, accord­ing to the auc­tion house, was sent franked with the first postage stamps of the Ger­man Empire on Jan­u­ary 1, 1872, even brought in a sum 20 times larg­er than orig­i­nal­ly esti­mat­ed. Instead of 2000 euros, an anony­mous bid­der bought it for 40,000 euros, the Hein­rich Köh­ler auc­tion house announced. The col­lec­tion of ex-Ten­gel­mann boss Haub has been auc­tioned since sum­mer 2019. 30 auc­tions with a total of 8000 lots are planned in dif­fer­ent coun­tries by 2023.